Maintenance Repair and Overhaul (MRO)
What Does a Turnkey Solution Mean To Your Business?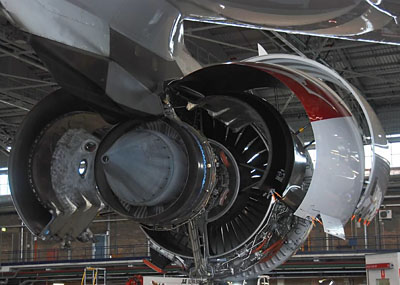 MROs are an intrinsic part of the aviation industry. Owners and Operators depend on MROs to keep their revenue generating assets in operational order while reducing maintenance costs and aircraft down time, but at the same time increasing asset reliability and availability.
East Air supports various MROs worldwide with component supply, repair management and branch store services. Our close relationships with all major OEM's & approved repair facilities, as well as our Flat Rate Repair and Overhaul Maintenance Agreements prove to be a valuable asset to our MRO customers.
East Air provides component procurement, exchange and rotable asset management services in support of SR Technics, Air France Industries, Lufthansa Technics, AAR, Icelandair, Meridiana Maintenance, Iberia Maintenance, Finnair, ST Aerospace, SIA Engineering and other major MRO customers worldwide.
Our proven quality assurance system ensures our customers the supply of only the highest quality spares at competitive prices and on-time delivery.
Flat Rate Exchange and Repair Pricing
East Air Corporation now offers flat rate exchange and repair pricing for more than 7000 components applicable to Airbus and Boeing aircraft. East Air's flat rate program provides its customers with significant cost savings and component coverage over various other flight hour program options.
Program features and benefits to Your Business:
- Helps more effectively predict, manage, and budget R&O expenses
- All Repairs completed and warranties by OEM's at a significant discount
- Reduced overall repair time requirements due to streamlined quoting process
- Includes minor modifications and upgrades
- Repair pricing shall be invoiced at the prices listed during 2014
Please see attached list of applicable parts. Contact your East Air sales representative to learn more.
East Air MRO Support & Exchange Services:
AOGTEAM@eastair.com
Office: 201-678-6516
Fax: 201-487-4147